Remote controls, electric motors and automatic awnings.
As soon as the good weather starts, we turn to the terrace. The combination of furniture,
plants, lighting and accessories creates the perfect environment to eat, enjoy the night or relax with family and friends.
The motorized awning is a central element that protects you from the sun and allows you to be more comfortable.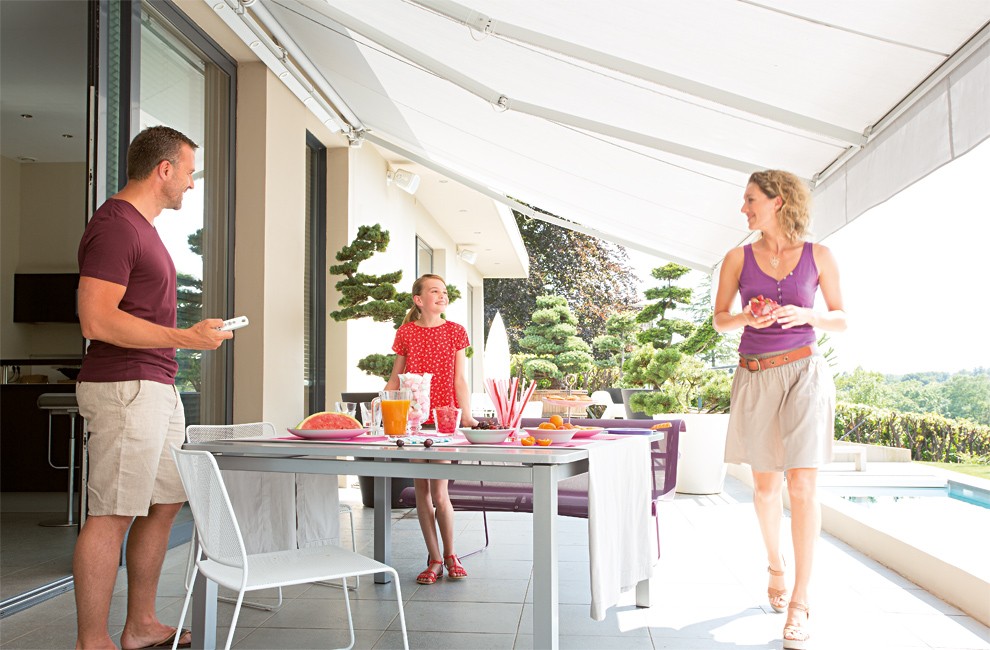 Motorization of your awning
Life is in motion!
We have easy-to-integrate motorization systems in new or already installed awnings,
regardless of the type of awning chosen.
Why motorize your awning?
Are you thinking about installing an awning on your terrace? Plant a motorized awning from now! Do you have an awning operated by crank at home? It is not necessary to change it. Most awnings can be motorized after installation.
No more difficult to operate cranks, especially at 35 ° C! Electric awnings can be easily operated with a remote control, tablet or smartphone. They come down to the height you want in a few seconds to provide you with the ideal shade or sunlight on your terrace.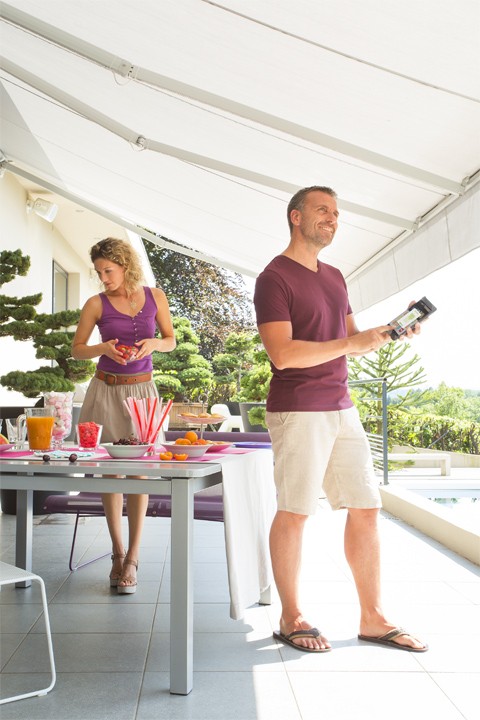 If you are away from home, the wind sensor automatically picks up your invisible arm awning or hood when the wind kicks in to protect the system. You can be calm.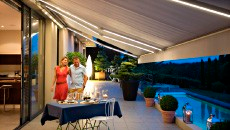 Ask yourself a solar sensor that automatically lowers the awning to keep the room cool and adds a light rail to enjoy longer nights on the terrace.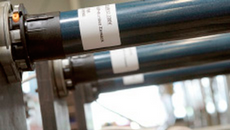 Compliance with the most stringent safety standards in the market. Products tested and inspected following the most rigorous criteria to offer you the greatest guarantee.